Schedule a Call with a Training Advisor
Contact Us
How Can we Help?
We'd love to partner with you to design a training program that meets your needs. Sign up here to schedule a call to speak to one of our training advisors!
Testimonials
Hear what some of our clients say.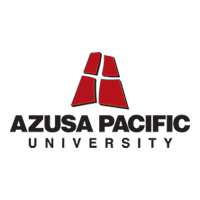 Marilyn Klakovich
Azuza Pacific University
Get CPR Done has been providing CPR classes for faculty and students at Azusa Pacific University School of Nursing since September, 2011. They have been prompt and responsive with scheduling requests as well as timely in arriving and setting up the day of the course. Joffe has been flexible in dealing with our varying class sizes from one semester to the next. Students and faculty who have attended the courses report that the instructors are engaging, informative, and patient with new learners.
FAQ's
Some of our most common questions include:
Don't see your question here? We can answer it! Just schedule a call or drop a line to Support@GetCPRDone.com and we'd love to learn more about what's on your mind!
Do you offer courses for an individual to sign up for?
Yes! We have virtual courses available to solve any last-minute or individual training needs. Drop us a line at Support@GetCPRDone.com and we'll coordinate one of those options for you!
Lost your Course Completion Card?
Do you offer group courses for schools?
Heck yeah! You can check out our courses offered on the "Courses" page, but otherwise sign up for a consult above and we'll coordinate a course that even your teachers will love!